GUV-measurements in Marambio, Antarctica 64°S, since 2017
Installed in January 2017 in Marambio: Collaboration between FMI and Servicio Meteorológico Nacional, Argentina.
Model GUV-2511, manufactured by Biospherical Instruments Inc.
5 UV channels, with central wavelengths at 305, 313, 320, 340 and 380 nm
Visible channel with central wavelength at 555 nm
Photosynthetically active radiation (PAR) and total ozone
One minute data available
Two GUVs rotate regularly: While one is deployed at Marambio, the second one is being recalibrated.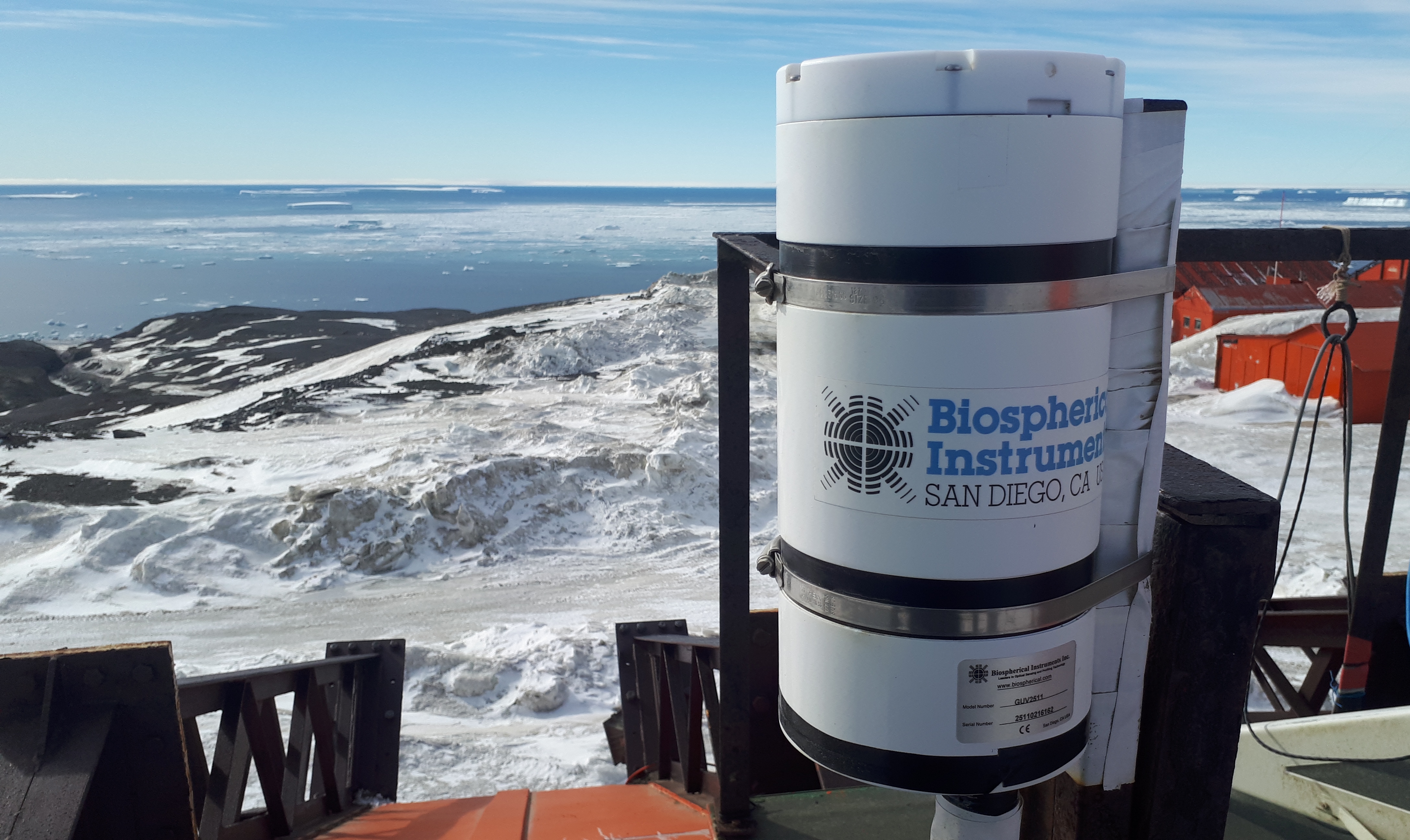 Photo by Gonzalo Gambarte in November 2019
The quality assurance of the UV data includes regular solar comparisons.
---
Recent UV data






NRT data is processed each day at 11:30 UTC. Contact person: Kaisa Lakkala, email: firstname.lastname@fmi.fi